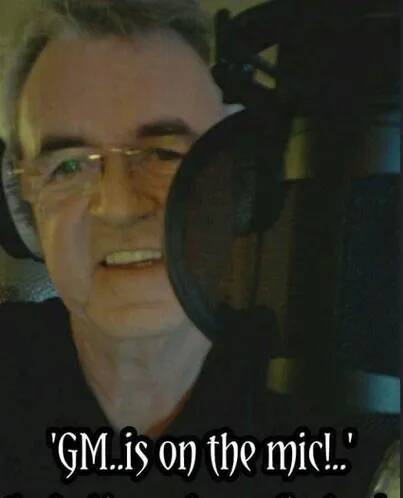 Gary Moore (GM)
Lovin' the music & wanting to keep it alive is an understatement for Gary.
He's still at it today.
He first noticed 'the sound' at the early age of 8 in 1967 & eventually was brought up on The Jackson 5 from the very early 70's.
He was presented with his very first record player, a 'Discatron' front loading 7" slot player in silver with two massive buttons!
Eject & Play…at that age & he thought, 'waaaw, this is it!'
Although he had 'the sound' all around him from the age of 7, he confesses he didn't actually get to choose & buy! his first 7" single until around Christmas 1973, when on a holiday break to family & armed with enough pocket money, he raced to a branch of 'Woolworths' in Pembroke Dock South Wales UK, then, over to the 'record bar' & bought a copy of The Staple Singers – 'If you're ready come go with me' needless to say it got played to death & everybody ended up knowing all the words &! Gary's favourite part of the song which was the 'dubbl drum riff' near the end.
He considers himself very fortunate to have been born just in time to fully appreciate what he calls 'theee decade of the very best music' which he says can still be heard influencing so many tracks from the 2000's. Its been such an honour to him to have 'lived the time frame' of Soul & Disco Funk music from its beginning.
His biggest kick is when he finds out that someone has 'discovered all this great music' & immediately loves it.
That makes it all worth the effort.
He very much looks forward to having you around during the show.
The 'Discatron'